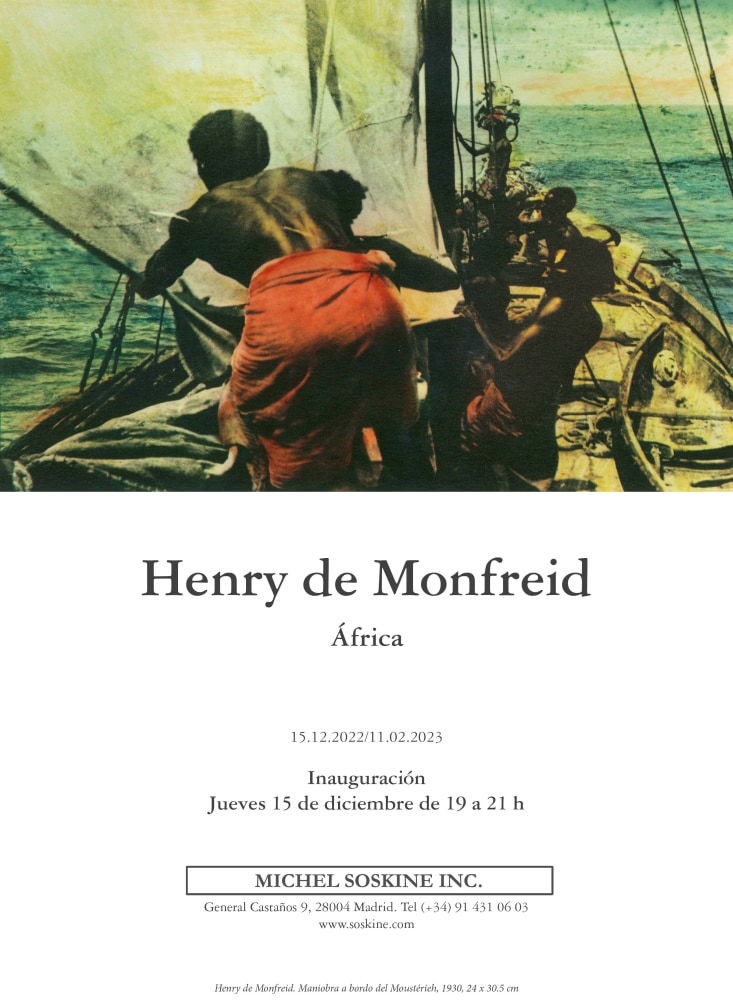 Henry de Monfreid (1879-1974), born in France, son of a bohemian painter, George-Daniel de Monfreid, frequented artists such as Maillol, Gauguin and Matisse.
Adventurer, writer and photographer, he was also a spy who published a large number of books, including "Secrets of the Red Sea", published in Spain by Bassarai.
At the age of thirty, Henry went for the first time to Africa (Abyssinia, in the Red Sea) becoming "officially" a coffee trader and arriving in Ethiopia where, enraptured by the colonial life, he joined the natives and learned their language.
Amazed by all his discoveries, de Monfreid portrays a multitude of harsh and terrible scenes of executions, arms or slave trade. As well as pearl fishermen, natives, smugglers, landscapes, coasts or camps, street scenes of most of his reports: Ethiopia, Yemen, Red Sea, Djibouti....
All this is not only a portrait of pain in a very specific historical moment but a unique journalistic document.
His passion for photography in the 30's and with the arrival of the 24x36 format, becomes even more evident when he acquires a Leica, revolutionary for its manageability and quality of its lens and with which he will make most of his reports.